Domenico Cimarosa
(1749 - 1801)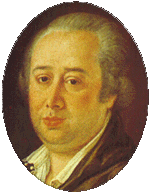 Italian composer. He studied in Naples first with a local organist and from 1761 at the Conservatorio di Santa Maria di Loreto, where he developed skills as singer, violinist, keyboard player, and composer of sacred music. In 1772 his first opera, Le stravaganze del conte,was performed in Naples, and in 1779 the highly popular L'italiana in Londraappeared in Rome.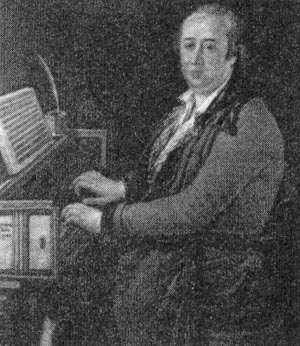 In 1785 he became second organist at King Ferdinand's royal chapel at Naples; during the 1780s he was also appointed music master at the Ospedaletto, one of Venice's schools for orphans. From 1787 he was maestro di cappellaat Catherine's court at St. Petersburg; he reportedly could not tolerate the climate and returned to Europe after four years. In Vienna, Emperor Leopold II appointed him Kapellmeisterin 1791. Il matrimonio segreto,performed in the Burgtheater in 1792, became one of the most popular of all 18th-century comic operas; within a few years of its first production it appeared in Berlin, Prague, Leipzig, Dresden, Milan, Siena, Palermo, Barcelona, Madrid, Lisbon, St. Petersburg, and many other operatic centers. He returned to Naples in 1794; two years later he was made first organist at the royal chapel. In 1799 he sided with the antiroyalist factions in Naples that created the Parthenopean Republic, and when the king returned to power later that year he imprisoned the composer. Released in 1800, Cimarosa returned to Venice, where he died the following year.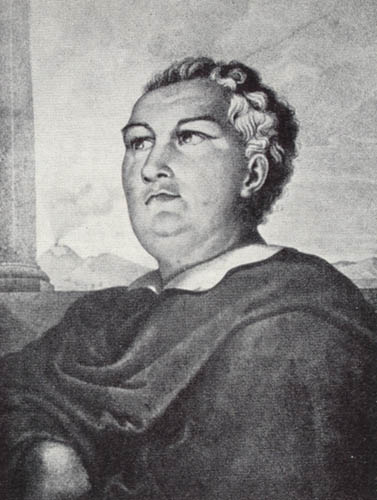 He composed some seventy-six operas, chiefly opere buffe. These include, in addition to those mentioned, Giannina e Bernardone(Venice, 1781), I due baroni di Rocca Azzurra(Rome, 1783), L'impresario in angustie(Naples, 1786), Le astuzie femminili(Naples, 1794), and Gli Orazi ed i Curiazi(tragedia per musica,Venice, 1797). He also composed at least six oratorios; eighteen Masses (Missa pro defunctis,G minor) and other sacred works; cantatas (Cantata pastorale,ca. 1780; Angelica e Medora,1783; Il giorno felice,1803); intermezzos (Il maestro di cappella,ca. 1786-93); a few orchestral pieces, patriotic hymns, some chamber music, and many keyboard sonatas (generally circulated in one movement but, like Scarlatti's, probably intended as multimovement works).