Nicola (Antonio) Porpora
(1686 - 1768)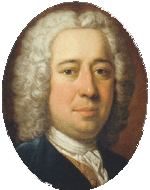 Italian composer and singing teacher. He entered the Conservatorio dei Poveri di Gesù Cristo in Naples at the age of ten and studied there for approximately a decade; his first opera, Agrippina,was performed in the Neapolitan Royal Palace in 1708. It appears he held title of maestro di cappella to the Prince of Hessen-Darmstadt from 1711 until 1725, during which time his second and third operas, Flavio Anicio Olibrio (1711) and Basilio re d'oriente (1713), were produced in Naples. In 1714 he composed Adanna e Teseo to fulfill an operatic commission from the Viennese court,
and Temistocle was premiered at the Hoftheater in Vienna in 1718; other works dating from this time include two serenatas, Angelica (1720) and Gli orti esperidi (1721), with texts by the young Metastasio. Between 1715 and 1721 Porpora served as a teacher of singing and composition at the Conservatorio di S. Onofrio in Naples and became famous as a singing instructor; his pupils included Farinelli, Caffarelli, and Salimbeni.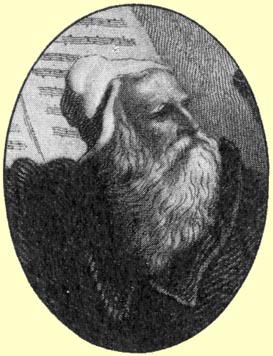 His first opera for Rome, Berenice regina d'Egitto(1718), was written with Domenico Scarlatti, followed by Porpora's own Roman operas Eumene (1721) and Adelaide (1723) as well as his first opera to a libretto by Metastasio, Didone abbandonata (Reggio, 1725). He settled in Venice in 1726 and became maestro at the Ospedale degli incurabili until 1733.
Porpora was invited to London by a group of noblemen who were organizing the Opera of the Nobility (in competition with Handel); the company opened its season with Arianna in Nasso(1733), and Porpora composed four more operas for London before leaving in 1736 for Venice, where he took up his old post at the Incurabili the following year. He moved to Naples and was appointed maestro di cappella at the Conservatorio di S. Maria di Loreto (1739-4 1) before returning to Venice and becoming maestro di coro at the Ospedale della Pietà (1742 -43) and the Ospedaletto. From 1747 until 1751 he was in Dresden as the singing teacher to Princess Maria Antonia, composing the opera Filandro(1747) for her birthday.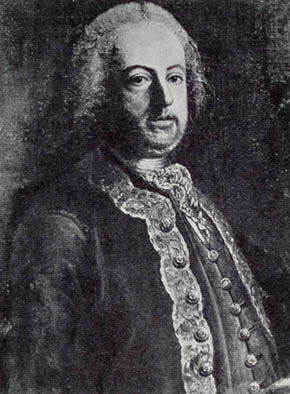 His position in Dresden (he was made Kapellmeister in 1748) brought him into conflict with Hasse (who was named Ober-Kapellmeister in 1749), and in 1751 or 1752 Porpora moved to Vienna, where he gave singing lessons; he also taught composition to the young Haydn, who in exchange became his valet and keyboard accompanist. He returned to Naples in 1758, where he served again at the Loreto and the Conservatorio di S. Onoftio; his last opera, Il trionfo di Camilla(Naples, 1760), was a revision of a work of the same name given in 1740. Porpora's output includes over forty operas, a large number of solo cantatas and oratorios, as well as some Masses and a few instrumental works.
Porpora legendarily made his pupil Caffarelli work exclusively at a single page of exercises for six years, at the end of which the master proclaimed "Go forth, my son! You are the greatest singer in the world."